How to request WhatsApp Green Check
Since August 16th, 2022, the way to apply for the official business account (OBA) changed, as previously customers were not able to directly
apply for it
from the WhatsApp Manager on their own Meta Business Suite.

Only for customers who onboarded the phone number using the WhatsApp embedded sign-up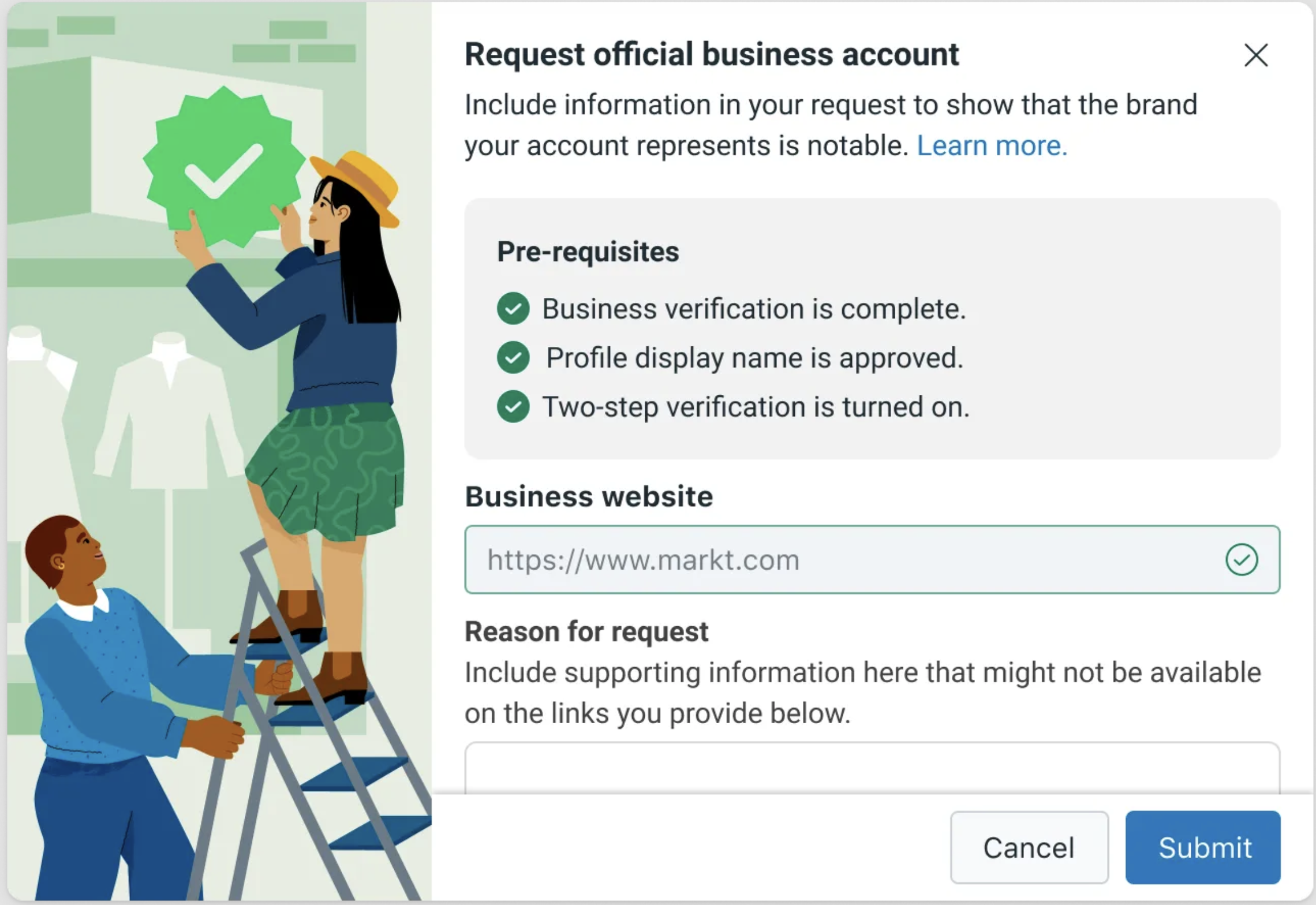 Follow these steps in case you want to apply for an OBA:
1. Log in to the WhatsApp Manager from your Meta Business Suite account. Select the number under which you want to request the OBA.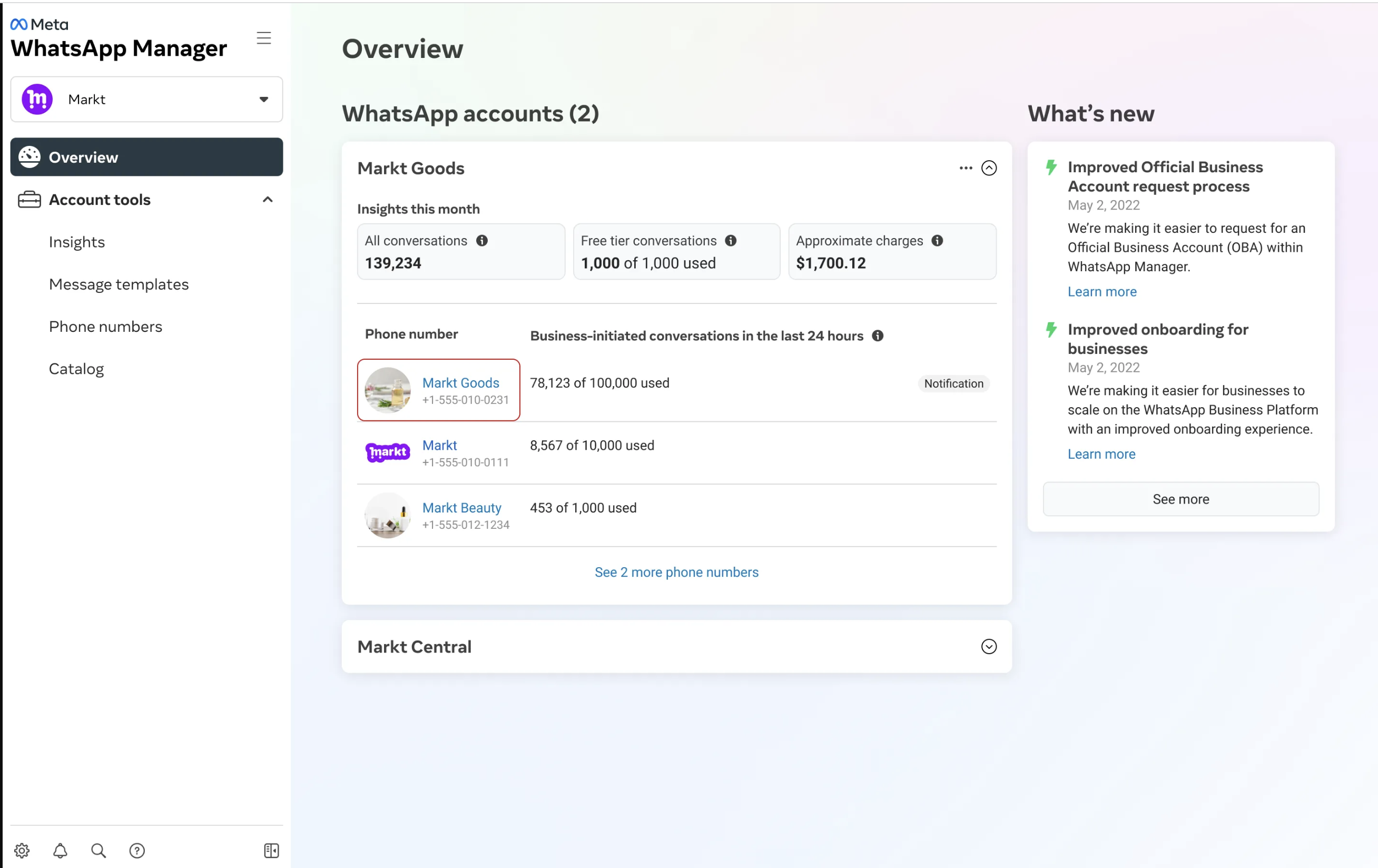 2. You must enable the two-step verification before requesting the OBA.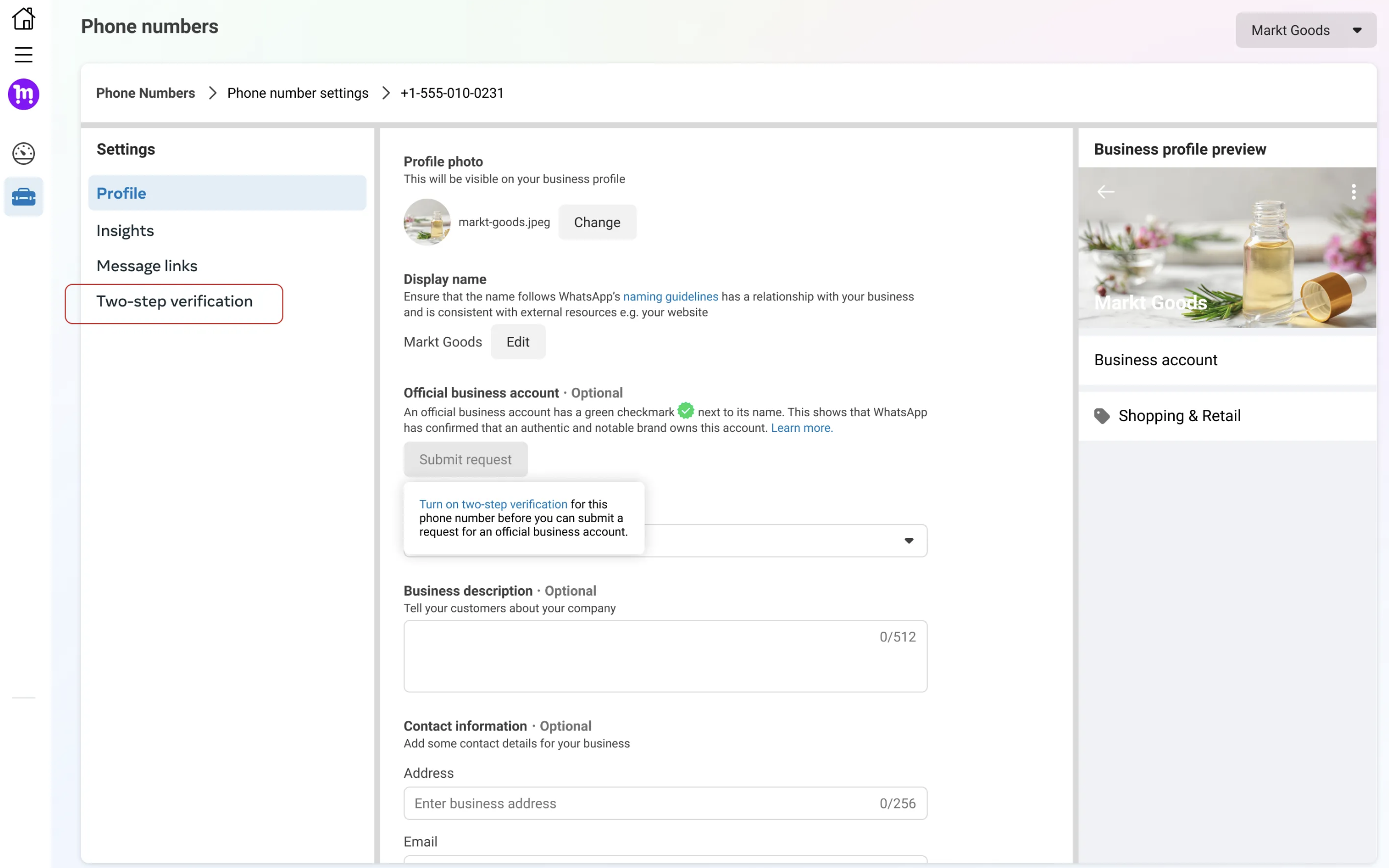 3. Click on the "Submit Request" button and enter the required information. You may submit a maximum of five links to justify that the business is notable
.

No official business accounts will be granted to company employees, trial accounts or business application accounts.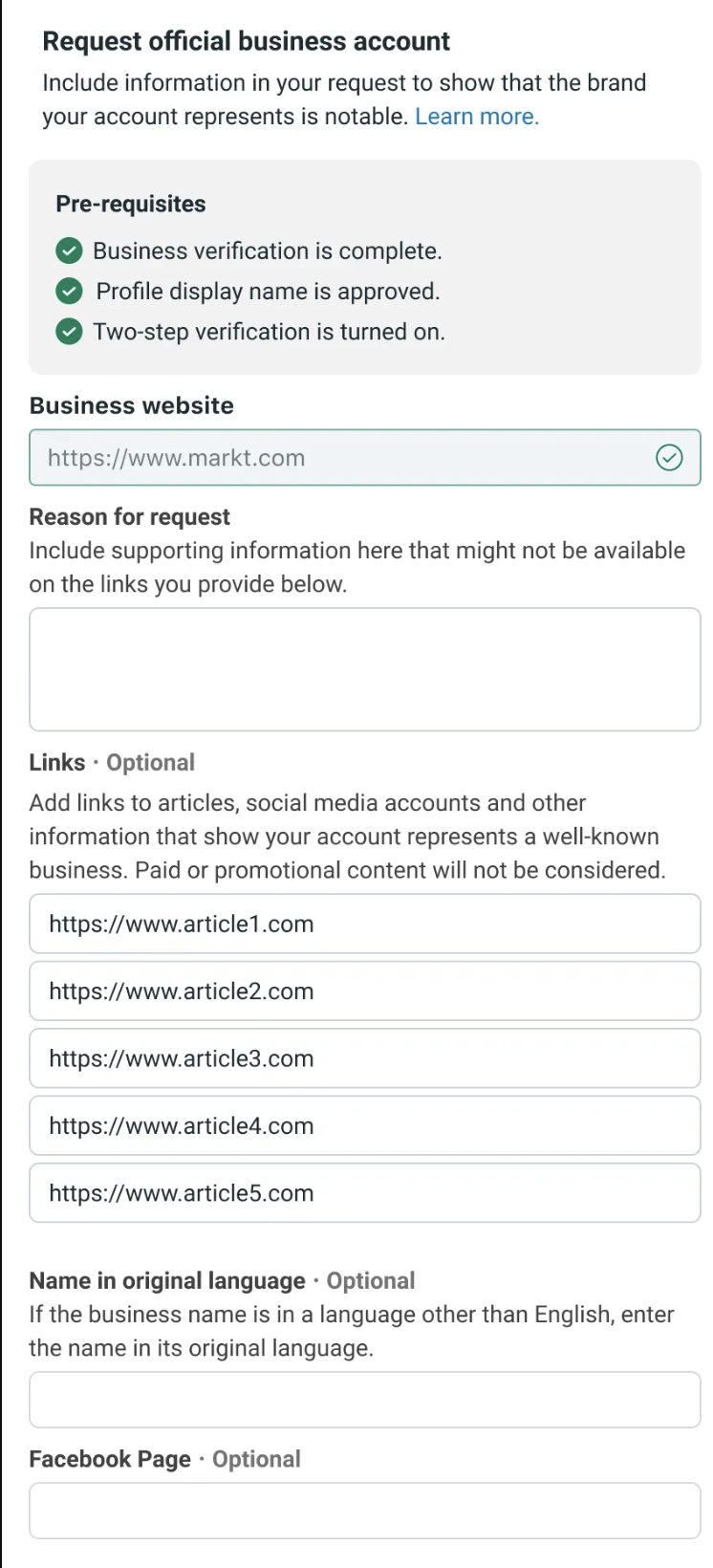 The Meta team will review your application and you will receive notification whether the account has been granted OBA or not. In the event that your application is rejected, you will be able to re-submit a new application within 30 days.